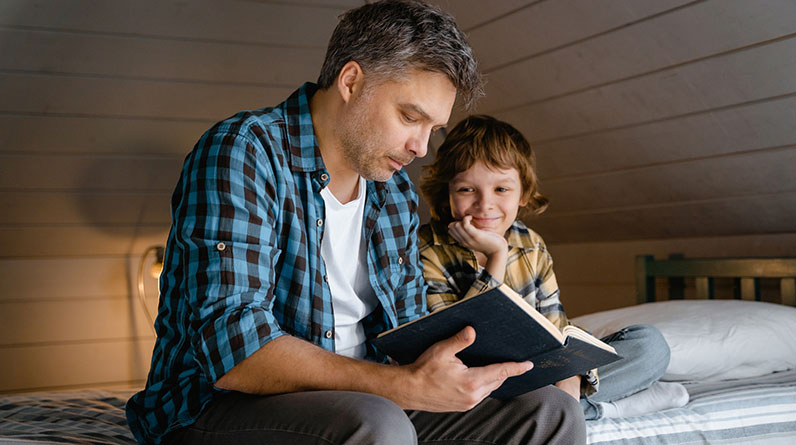 Communication and Listening Skills
Good communication and listening skills are vital parts of raising healthy kids. They build stronger family relationships and improve your child's self-esteem.
When you take the time to listen to your child, you demonstrate that they are important to you and worth your attention.
Active Listening
Active listening is a communication skill that promotes empathy and attunement in the listener. This involves being present and receptive to what the speaker is saying and paying attention to their body language, eye contact, and tone of voice.
It is important to develop good listening skills if you want to have effective communication with your children. It will also help you develop a close relationship with them that is full of trust and mutual support.
Having effective communication skills is an essential part of parenting skills because it demonstrates that you are willing to listen to your children and respect their views. It will also give your children the feeling of safety and independence, which can be helpful in difficult situations.
To develop active listening skills, you should start by learning to stop thinking about what you want to say and put your attention on what the other person is saying. This may be difficult at first, but it is crucial if you want to have successful communication with your children.
Another important part of active listening is to practice non-judgmental listening. This means avoiding any judgments you might have about what your child is saying or about their situation. This can include negative or positive thoughts about their actions or behavior.
In this way, you will be able to truly listen to what they have to say and understand them better. This will help you develop a more caring relationship with your children and create a bond that will stand the test of time.
Clarifying Your Issues
One of the most enjoyable aspects of parenting is learning to decipher the nuances of your child's unique personality. The resulting synergy is a recipe for happy, healthy, and well-behaved offspring.
Despite your best efforts, you may still find yourself stumbling around on occasion. That said, the secret to surviving this tumultuous time is not to panic or avoid eye contact with your kids but to actively engage them in conversation. There are countless ways to do this, and the most important thing is to keep the lines of communication open. The following tips will help you in the process.
Accepting Your Child's Point of View
One of the most important parenting skills is the ability to accept your child's point of view. Whether your child is talking about the best way to clean her room, or what they would like for dinner, accepting their ideas and thoughts is a crucial part of fostering strong relationships with your children.
It can be hard to do in the heat of a conflict, but it is an essential step toward building a strong and trusting relationship with your child. The best way to foster this is by listening carefully to their concerns and providing a sense of empathy for them.
A great tip to help your child learn how to better express their emotions is to use a simple technique called perspective taking. This allows them to imagine what it would be like to be in the other person's shoes during a situation and how they might feel or react.
This technique can be used with younger children and even adults to better understand what is causing conflict and how to resolve it more effectively. It is also a great practice for calming any meltdown.
Practicing this skill will not only improve your communication skills, but it will also lead to happier and more productive family life. This is especially important for kids with autism, who often have very specific emotions and ideas about the world around them.
The ability to take in your child's point of view is the most important parental skill that you can master and it will pay dividends throughout your child's life. As they grow older, this skill will become even more important as you start to see their true personality come to light.
The most impressive aspect of this skill is that it can be applied to any age and stage of a child's development. It is a powerful parenting tool, particularly for parents with ADHD or autism, because it can help them better connect with their kids in the moment and build a stronger bond.
Asking Questions
Whether you're sharing information, educating others, improving your interpersonal skills, or managing people more effectively, effective communication is essential. Asking questions can help you get the answers you need to make informed decisions.
You can ask questions in a number of ways to clarify your understanding and eliminate confusion. For example, if someone talks about something you don't understand, you may want to paraphrase their words or ask them directly what they are trying to say.
As you listen to your child, keep in mind that their language represents the thoughts and feelings they have inside their brain. If you start to judge or criticize the things they say, it will compromise your ability to hear and understand what they are saying.
In general, a good listener is someone who is willing to allow the other person to finish their sentence without interrupting them or jumping to conclusions. This way, you can be sure that they have fully understood what you are hearing and have a good grasp on what is being discussed.
Another effective technique is to ask open-ended questions. This shows that you are interested in what the speaker is saying, and will encourage them to elaborate on it or share their experiences with you.
It also lets the speaker know that you have been listening attentively and care about them. This can nurture a bond between you two and will result in more insightful conversations.
Research by Alison Kotter, a psychologist at Northwestern University, has shown that question-asking can have a significant impact on the quality of conversations. Across four studies, people who asked lots of questions in their interactions with other people reported feeling more positive toward those they questioned than those who didn't.
While all types of questioning have their place in natural conversation, follow-up questions seem to have a special power. They signal to your partner that you are genuinely listening and that you care about them, and that you want to learn more.