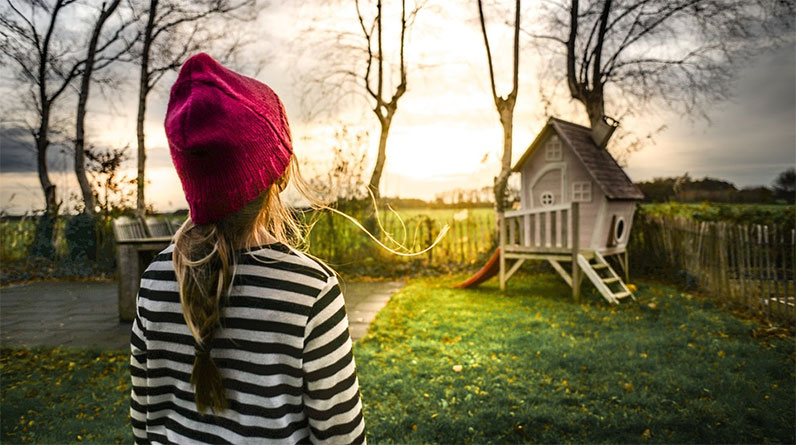 Setting Appropriate Limits and Boundaries
Setting limits helps kids learn how to respect their parents. It also makes them less likely to argue and backtalk.
Boundaries aren't hard to set, especially if you follow some basic guidelines. It's a matter of knowing what to expect, then showing your child what they should do when they cross it.
Limits for Physical Activity
In addition to limiting screen time, it's also important to encourage more physical activity. This is a topic that's been addressed by the United States Department of Health and Human Services (HHS) in its Physical Activity Guidelines for Americans, 2nd edition.
These guidelines are an important part of health promotion, and they are based on the latest scientific research on how physical activity improves overall health and well-being, prevents disease, and increases the quality of life.
The guidelines recommend moderate-intensity aerobic activity, about half as much vigorous-intensity aerobic activity or an equivalent combination, and adding muscle-strengthening activities at least two days a week. Adding strength training helps strengthen muscles, which can help reduce the risk of heart disease, diabetes, and high blood pressure.
It's also important to limit sedentary behaviors like watching television or playing video games because these activities are linked to negative health outcomes such as obesity, hypertension and type 2 diabetes. Sedentary behavior is a major cause of chronic diseases and premature death worldwide, so it's critical to limit this as much as possible.
A recent review of the current evidence on sedentary behavior and health found that there is moderate-certainty evidence that sitting for prolonged periods is associated with adverse outcomes, particularly for children and youth. However, the benefits of doing physical activity and limiting sedentary behaviors outweigh the risks.
This is an area where there are many differing opinions about how to implement physical activity guidelines. Some advocates believe that more physical activity is better, whereas others feel that there is insufficient evidence to support this.
These differences are important, but the consensus is that we should increase both the amount and intensity of physical activity while reducing sedentary behavior. There is moderate-certainty evidence that a curvilinear dose-response relationship exists between physical activity volume and health outcomes, such as all-cause mortality, heart disease, and cancer. The largest gains in all-cause mortality have been reported with only 1.5 h of moderate-intensity physical activity per week, but the relative benefit diminishes with increased volume.
Limits for Screen Time
If you're a parent, it's likely that you're worried about the amount of time your kids spend on their devices. The good news is that many experts recommend limiting screen time for children, and they often suggest a target of two hours per day. But it's not as simple as putting the phones away or using them less — kids need to learn to manage their use and make sure it doesn't interfere with other important activities, like schoolwork and socializing with friends.
One way to start is to get your family together to discuss when and how much they use their devices. It's best to pick a target limit and stick with it.
Another thing you can do is set up a schedule, letting your kids know when they're allowed to play on their devices or watch TV. This strategy works for Jaclyn Thornton*, a mom from Winnipeg, who limits her four-year-old son to 30 minutes each morning and another hour in the afternoon.
Once you've set up a schedule, try setting a timer on your device. Some apps have a built-in timer, which you can use to restrict your usage to a certain amount of time. For example, Digital Wellbeing has a feature called App Timer, which lets you set a timer for any app, anywhere from zero minutes to 23 hours and 55 minutes, that resets at midnight.
In addition, you can set a time limit for specific categories of apps and individual apps. You can do this from the app itself or by going to Settings > Screen Time, then selecting a category and tapping Set Limits.
The app will show you how much time your family member has spent in that category. You can also set up downtime on demand, which is an app that allows your family member to take time away from their device to focus on other things.
The apps below can help you limit your kid's screen time and create healthier habits. Some are free, while others cost money. However, all of them will help you to monitor your child's digital activity and give you the tools you need to build healthy habits for your family.
Limits for Social Media
When it comes to social media, parents are often unsure about the best way to set limits for their children. Some parents are concerned that their teens may be spending too much time on these sites, while others worry about their kids being exposed to inappropriate or explicit content online.
While it can be hard to determine what's appropriate, most experts say that children should not have access to certain social media platforms unless they are old enough. These include Snapchat, Instagram, and Facebook. Some parents choose to allow their child's participation but insist that they have a joint login and profile to control their account, approve or deny friend requests, and keep an eye on what their child is up to.
One option is to get a parental control app that allows you to block websites, enforce time limits, monitor your child's activities and online conversations, and block or restrict them from creating new accounts. Some of these apps also allow you to track your child's location, which can help you protect them from cyberbullying.
According to a recent survey, a large number of parents are worried about their teens' social media use. About half of the parents (50%) report limiting their teen's time on social media and nearly seven-in-ten (68%) report checking their teen's social media activity at least sometimes.
These parents are generally worried that their teen's use of social media is causing them to waste too much time, or that it's preventing them from completing their homework. Some parents are also worried about their teen's exposure to explicit content, or their teen's lower self-esteem.
Some parents are also worried about their teen's social media use making them feel more isolated from friends and family. Some parents are even concerned that their teen's social media use may be a cause of depression or anxiety.
Limits for Eating
The best way to set the perfect eating regimen for your family is to make it a collaborative effort. Taking the time to sit down and talk about what your kids are eating and how much they are eating is an important component of healthy, mindful eating.
The key to making it a success is to set limits, but to do so in a respectful manner that does not stifle your child's individuality or overstep your parental boundaries. The most important thing to remember is that setting limits is a process that needs to be done with tact, grace, and a little humor. The best way to do it is to make it a fun conversation starter so your child will learn to appreciate the importance of eating well in a safe environment.